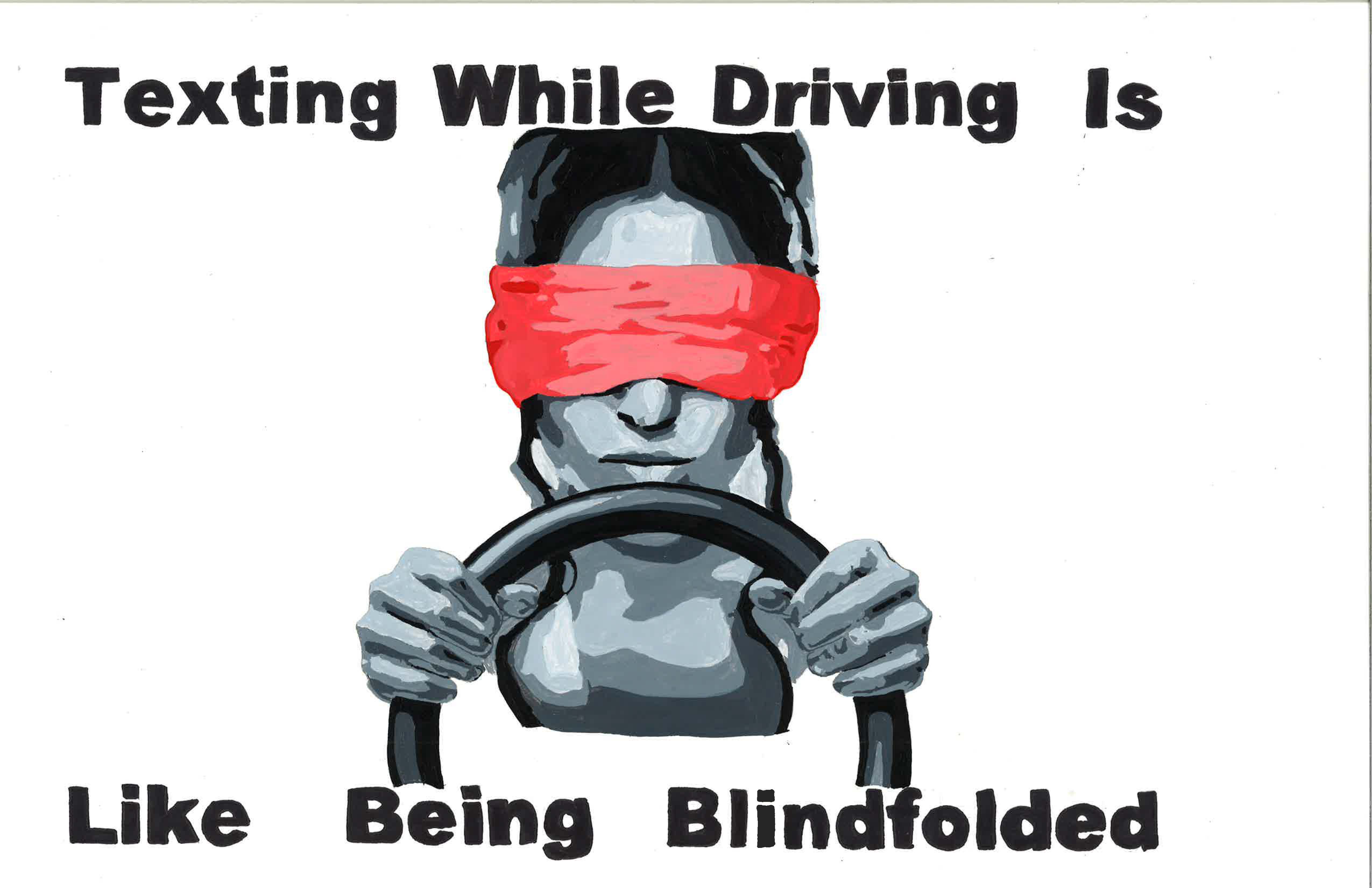 Posters and Coasters Contest Winners Announced!
DRIVE TO ZERO CONTEST WINNERS ANNOUNCED!
Crashes are the #1 killer of teens. The Drive to Zero - Posters and Coasters contest was the most successful with almost 150 entries from eight high schools in Clackamas County. Studented created artwork about driving risks such as speed, impairment and distractions and prevention strategies like seatbelts and thinking about others.
Alyssa B. from Sandy High School won first place with her image of a driver wearing a blindfold and message: "Texting While Driving is like Being Blindfolded"
Ayla N., also from Sandy High School won second place for her no texting poster: "Don't be the Reason"
Myles O., from Milwaukie Academy of the Arts won third place for her poster; "Riding in Style is Riding Safe - End Distracted Driving"
There were also seven students who won Honorable Mention.
The posters will be outreached into the community and featured at Clackamas Town Center - Food Court during August and September.
Thanks to all the students who entered!